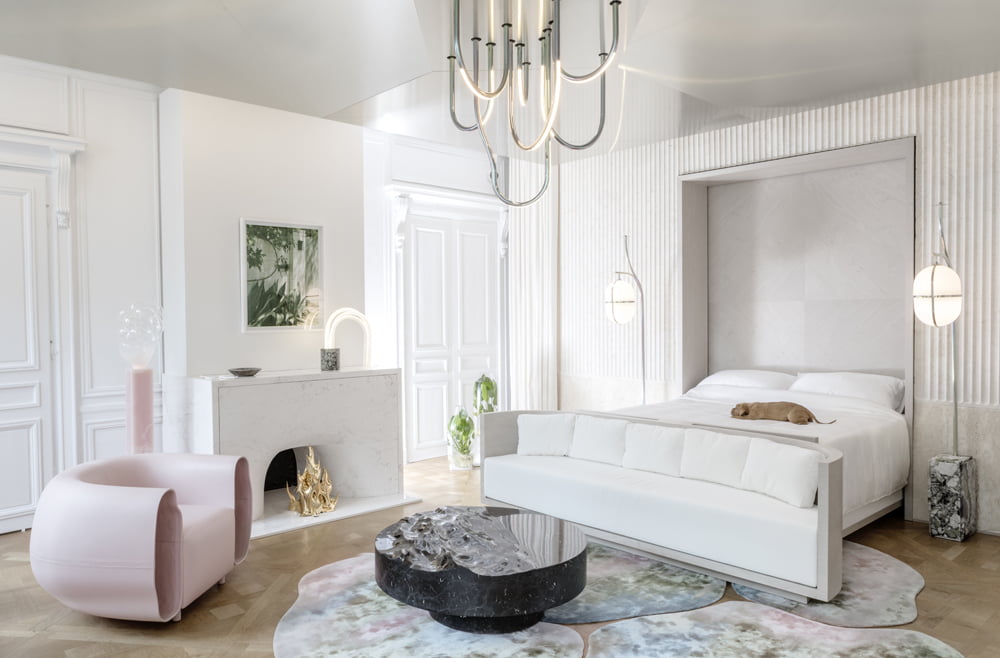 "I wanted to combine the sophistication of those who know the beauty of things and the simplicity of those who do not need anything anymore."
– Mathieu Lehanneur
Si chiama Last Known Home l'ultimo progetto del designer francese Mathieu Lehanneur per Paris AD Intérieurs exhibition 2017. Una sorta di rifugio contemporaneo per un esteta ed eremita dove tecnologia e materiali naturali si fondono, creando un percorso di narrazione della nostra civiltà: dalla pietra focaia all'intelligenza artificiale, passando per i libri fatti di pietra, un universo estetico e concettuale che si fonde sotto un unico tetto.
Natura, bellezza e tecnica caratterizzano anche la filosofia di Beltrami. Per questo è stato un onore per noi partecipare al progetto Last Known Home dove gli uomini e gli spazi si nutrono e si circondano di bellezza.
È nell'alcova che si trova il monumentale letto Beltrami, la sontuosa biancheria in Autentica Fibra di Legno, ricavata dalle betulle del Nord Europa.
"Dormire in un albero non è mai stato così comodo", scherza il designer.
photo credits: Felipe Ribon
Vedi tutti gli articoli