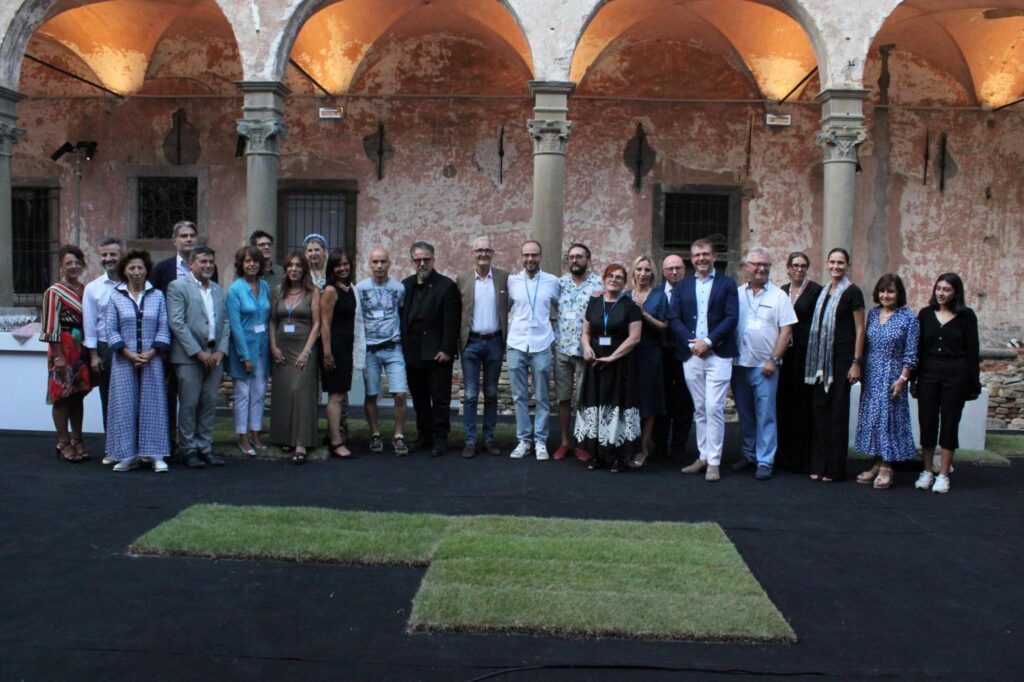 Here we are, at the end of this brilliant project – Sinergiaoltreoceano: IdeareFare il Design, Mexican design and Made in Italy craftsmanship", organized by ADVENTO A.C, the Mexican consulate in Milan and Confartigianato Imprese Bergamo, with the aim of exploring new horizons and bringing together two unique cultures.
📌At Beltrami Linen, we are proud to have taken part in this initiative, through which we collaborated with Graphic Designer for the Universidad del Valle de México Karla Mendoza. Indeed, a symposium of innovative ideas, tied to the Italian craftsmanship tradition, has led to the creation of a complete luxury collection of bed and bath linen, night and leisurewear, all made with our signature Autentica Fibra di Legno Beltrami birch wood fabrics, completed
by embroidered cotton-linen table sets, all showcased in a prestigious location in Bergamo and meant to travel the world in the near future.
With this official inauguration picture, we would like to thank those who made the event possible. Also, it was a pleasure to work with Karla Mendoza – we are sure there will be more opportunities to continue this collaboration!
View all articles