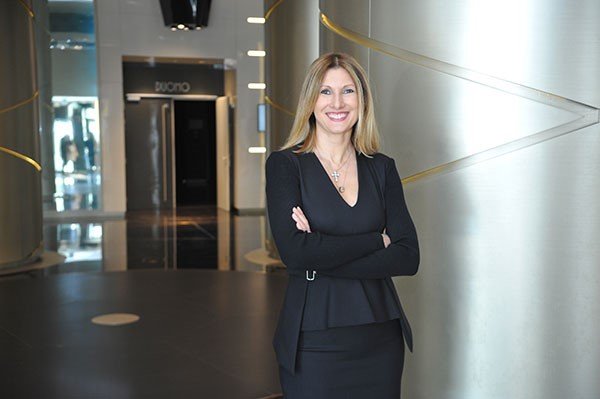 Beltrami interviewed Michela De Biaggi, Rooms Division Manager of the deluxe Excelsior Hotel Gallia, a Luxury Collection Hotel, and Head of the Shiseido SPA in Milan.
Can you talk about the Hotel Gallia's history and principal assets, the redevelopment work carried out by the architect Marco Piva, and the hotel's luxury suites?

For me the Gallia is "home": I started working here in 1990, and my love and passion for this magnificent establishment have remained constant ever since.
The Excelsior Hotel Gallia offers refinement, superior service, and an authentic travel experience in the heart of the up-and-coming Porta Nuova district.
It has been an iconic Milan landmark ever since it opened in 1932.
A detailed programme of renovation work was launched in 2010 to restore it to its original splendour and provide strategic expansion. Both aspects of the project perfectly combined contemporary taste with the hotel's original Belle Époque style of architecture.
The renovation and interior design work were conferred to the multi-award winning Marco Piva architectural studio of Milan.
Piva also planned a unique collection of more than 500 works of art specially for the Excelsior Hotel Gallia, including sculptures, paintings and photographs.
The interiors recall the Milan lifestyle and timeless elegance of the Art Deco period, when Italy's best designers and craftsmen, including Poltrona Frau, Cassina, B&B, and Busnelli, produced unique items of furniture, some designed exclusively for the hotel.
Lighting dominates the hotel's spaces throughout. Guests are greeted at the entrance by a spectacular 30 metre high Murano glass chandelier made by De Majo, a cascade of 180 cylinders of light illuminating all seven flights of the historic staircase. The entire project revolves around the use of aluminium, glass and marble.
The Excelsior Hotel Gallia consists of two main buildings: the historic Art Deco building and the modern steel and glass wing.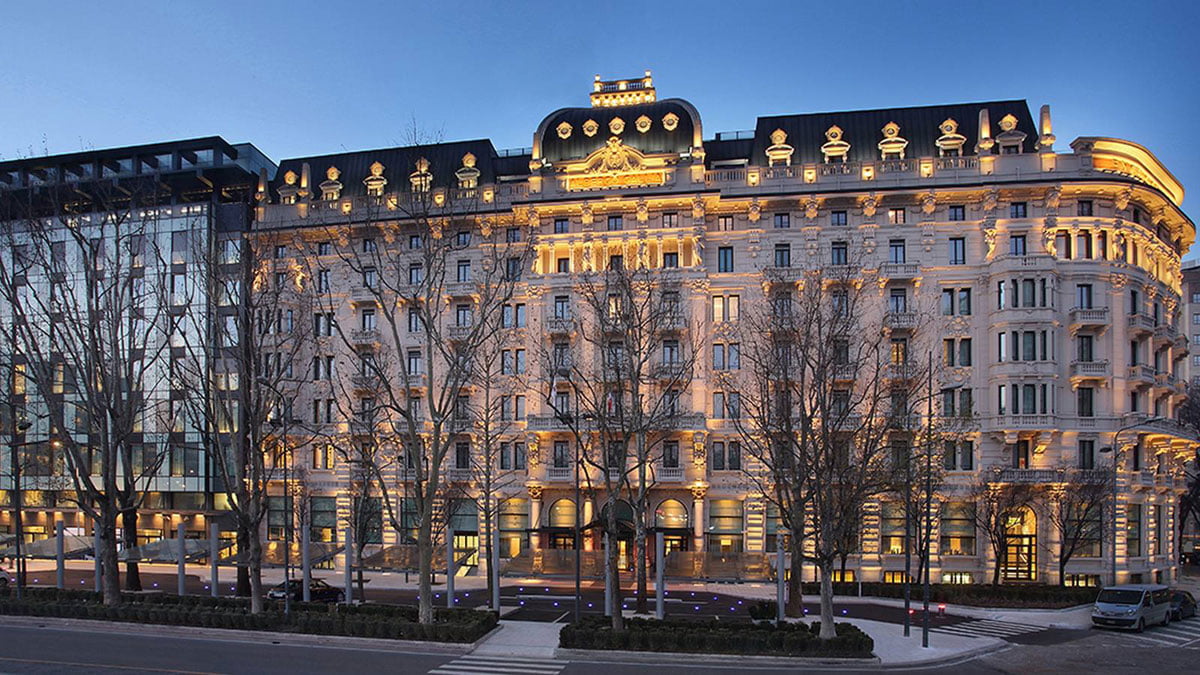 How many rooms are there?
The new Excelsior Hotel Gallia has 182 luxury rooms and 53 suites for guests. They include the Katara Royal Suite and the Presidential Gallia Suite.
The Katara Royal Suite is the epitome of luxury and elegance: it's the largest presidential suite in Italy, over 1,000 square metres in area. It's on the seventh floor and has 4 bedrooms, a meeting room, two furnished balconies and a private spa with a circular hot tub for 10 people. The Gallia Presidential Suite is in the historic part of the Hotel and enjoys an incredible panoramic view of Milan's monumental Central Station.
But the Gallia is not just rooms… For discerning palates, we have the Terrazza Gallia Restaurant and the Terrazza Gallia Rooftop Bar on the seventh floor.
Terrazza Gallia is a versatile and glamorous venue with a distinctive and innovative restaurant benefiting from the skill of the Lebano brothers and special advice from the Cerea brothers, the three Michelin stars of the "Da Vittorio" restaurant in Brusaporto. The unique view of Milan's monumental Central Station and the nearby Pirelli skyscraper designed by Giò Ponti makes it ideal for a very exclusive and restful pause.
But what would a luxury hotel be without a SPA to help you relax and restore some harmony to your life?
We have been working with the Shiseido brand since 2015, and now operate the only Shiseido spa in Italy. This makes us even more exclusive.
Shiseido has over 140 years of history behind it, and we share a great past based on important values and service to guests.
The spa occupies 1,000 square metres on 2 levels with lots of natural light, a swimming pool and Jacuzzi, 2 relaxation areas, saunas, Turkish baths, ice fountains and a gym area equipped with Artis by Technogym equipment: balm for the eyes, soul and body!
Can you describe your job?
I am responsible for all reception departments, including Front Office, Concierge Services and Guest Relations, as well as Housekeeping and the SPA. I aim to give maximum satisfaction to our guests, exceeding their expectations.
I work with the Executive Team to meet company objectives. I manage and facilitate relationships between departments and coordinate various internal activities, including some training programmes. I also perform quality control every day and ensure that company standards are being maintained.
And which aspect do you enjoy most?
What I enjoy most is personal interaction with colleagues and Clients.
As far as colleagues are concerned, I believe that people are a company's most precious asset and should be listened to and treated with respect. I believe that improving company morale by motivating workers and satisfying their personal and family needs increases productivity and efficiency.
Paying attention to people's needs enhances the company's brand image by making it a more attractive place to work, so that it attracts and retains talented and professional people.
With regard to Clients, all I can say is: they are my lifeblood and my inspiration!
What does Service mean to you and how is the concept of Hospitality interpreted at the Gallia?
Every time one of us meets and interacts with a Client, no matter who we are or how long the contact lasts, we help to create what we call "a moment of truth". Each staff member has an important place in the organisation. Sometimes a word or a feeling, or a response from the guest, can be enough to turn an everyday encounter into something special. The Staff's emotional intelligence is fundamental in allowing us to interpret and, above all, to reinterpret our concept of Hospitality.
How has the luxury hotel sector been changing in recent years?
Hotel clients' needs and requirements are continually changing. Guests have become very knowledgeable, and know exactly what to ask for and what to expect from hotels and brands. The concept of luxury is also changing: our clients now seek authenticity.
Their main concern is quality of life and personal well-being. They want time to themselves, but are also looking for a total experience.
Why do guests return to the Gallia rather than another hotel; what do they find here that they can't find elsewhere?
Clients return because they seek simplicity and freedom, but in an exclusive context. Gallia is notable for two characteristics: genuineness and authenticity.
Personally, I believe that authentic things are ones that have a future as well as a past. The Gallia respects the tradition it has inherited but it shouldn't just try to recreate the past. Things that stick in the memory come from the stimulation of various senses. Guests are always looking for special venues, events that they can enjoy and hotels that offer something out of the ordinary. Our guests are looking for creativity, connection and regeneration… and they can find it all here!
What's the message of Made in Italy?
In two words? Craftsmanship and quality.
In your view, what is the mark of a great hotel?
The people who work in it.
The human factor is, and always will be, the most important aspect of a service organisation.
View all articles