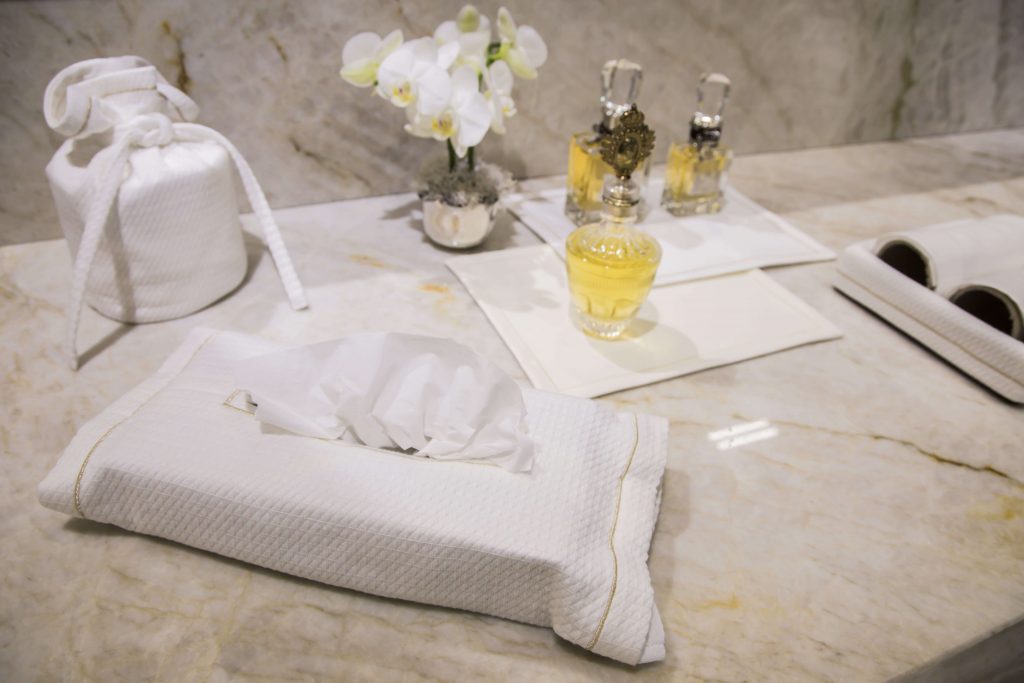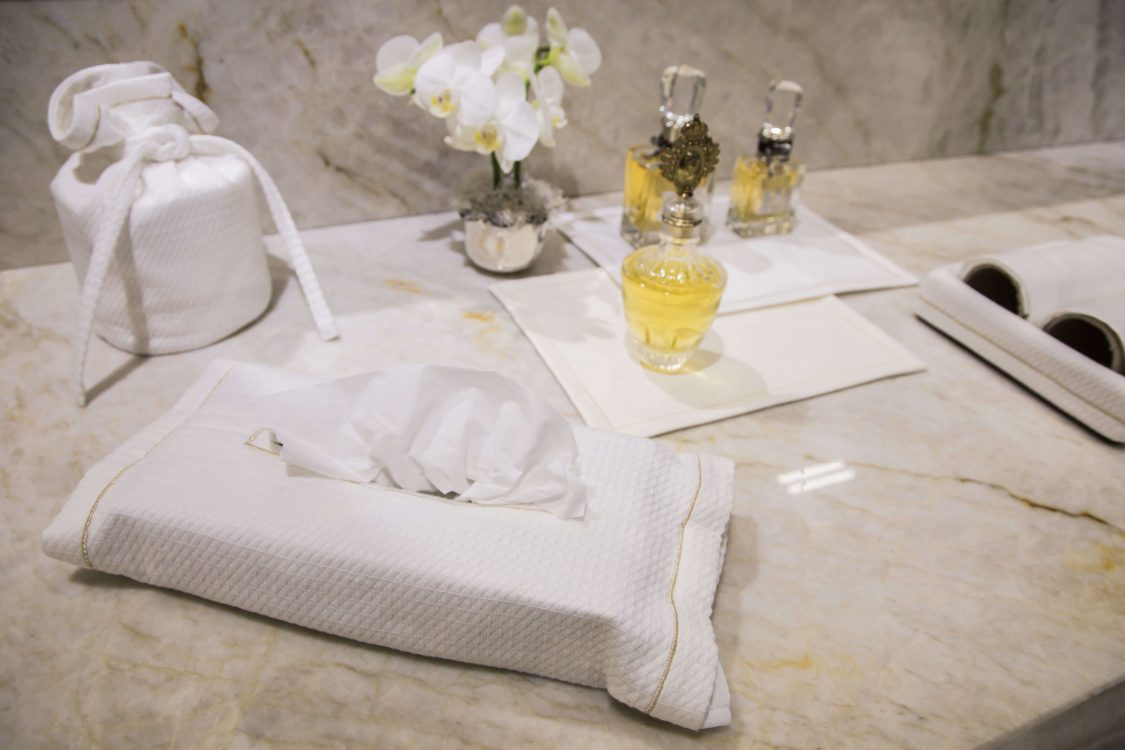 The marble in the Suite is a material that covers surfaces with a timeless lapidary elegance, to become the barycentre of the space, adding a noble touch. The Suite is a space in which the material qualities elements defines and dignifies the environment.
Here below you can read the interview with Alessandro Vrech from Marmi Vrech, one of the companies that collaborated with Beltrami on the Suite project.
When marble is present in a space it acts as a focal point. How well does it harmonise with items around it?
Marble inevitably becomes a focal point; it has a personality, presence and versatility that define the space it occupies. I would like to go back to where we began, with the concept of materiality. What can be more material than stone? Philosophy treats matter and spirit as opposites, but the Stoics of ancient Greece regarded matter as a passive principle acted upon by the divine principle, which shapes and animates it. I find this perspective exceedingly attractive.
On a mundane level it mirrors human inventiveness – the design and craftsmanship that transform a piece of marble into a higher form of matter embodying its creator's spirit.
Marble can engage discreetly with items around it without dominating them, or it can insist on setting the tone of its surrounding space. But it always defines the space it occupies. We enjoy combining marble with other elements; in Miami we are creating flooring for a Spa, with every tile specially designed in a mixture of marble and wood. We have also combined marble with steel, or with brass profiles, replacing its classical aura with a trendier, more contemporary feel.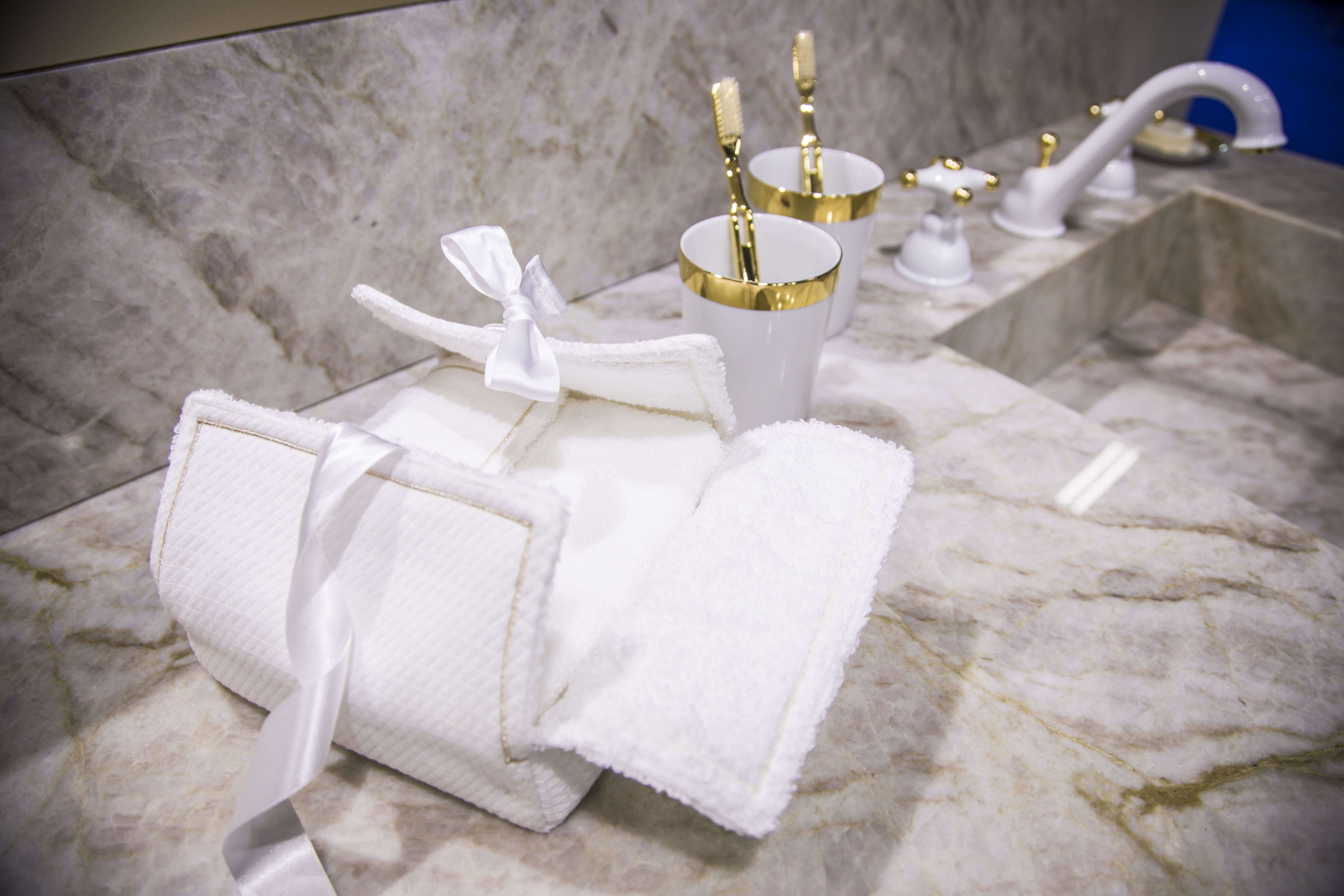 How well does Marmi Vrech adapt to contemporary aesthetics?
I'm very interested in this subject, because marble has always been associated with classicism, for obvious reasons. But marble can be used in completely contemporary settings: as a monochrome floor, for instance, or one with discreet veining using large, ungrouted, 90 x 90 cm tiles. It provides a unique glassy surface for the clean lines of items of contemporary furniture and makes a fantastic impact. Next year we intend to invite young architects and designers to training modules at our in-house Academy at Marmi Vrech, in order to raise awareness of marble and encourage its use in contemporary design. We hope to be joined by important figures who use marble in this way in their projects. We know some really excellent ones.
As a specific example of the contemporary use of marble, I might mention one of our clients, Moroso, with their Diesel Home collection. Renzo Rosso uses marble in a very contemporary manner for them.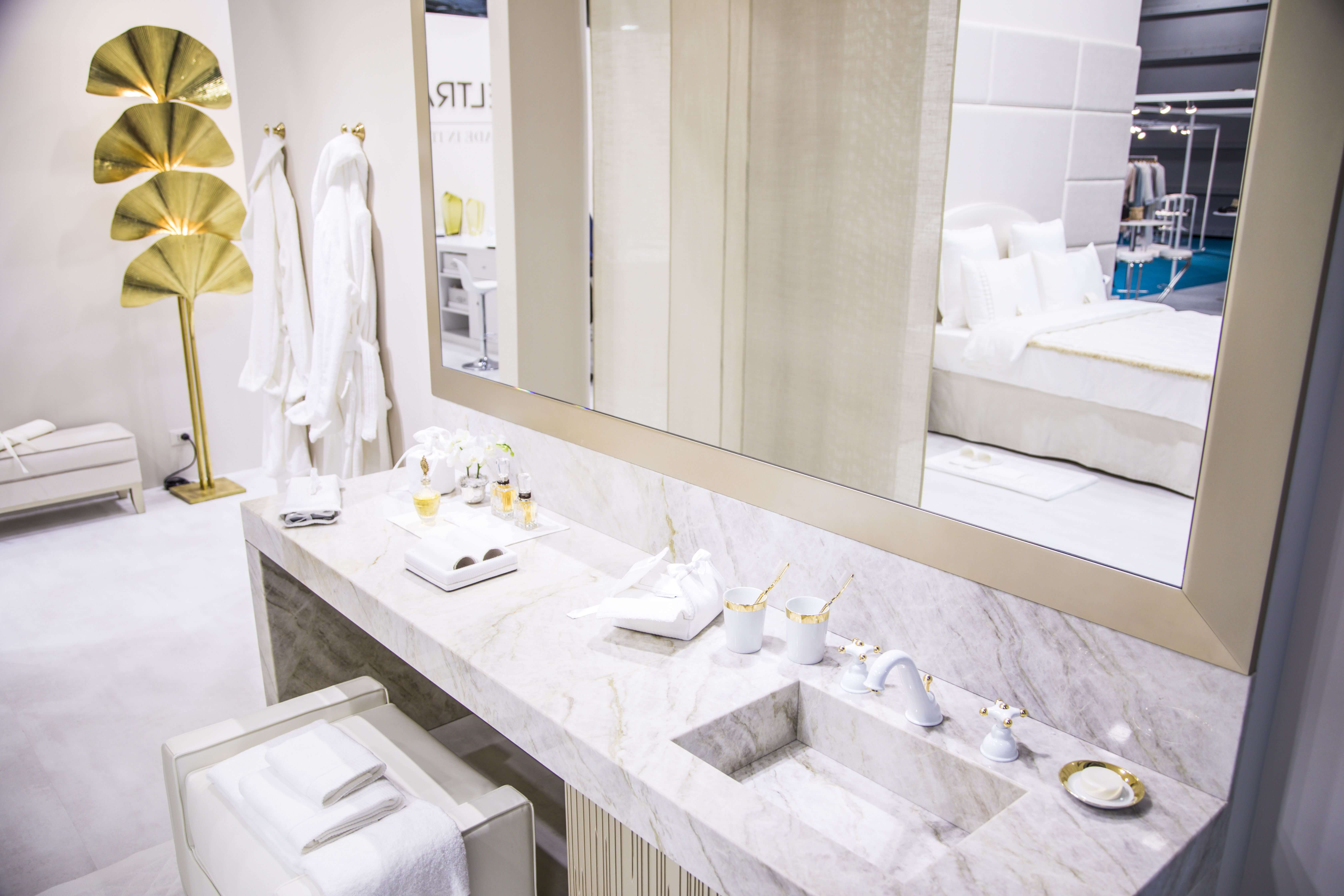 What are the main uses of marble in the luxury hospitality sector?
Interior designers and decorators can use it in a variety of ways – for flooring (classical or otherwise) and panelling, or in furnishing accessories. In bar tops, vanity units, lamps and accessories – the possibilities are endless. As we're discussing hospitality, may I mention that for almost 60 years our company has been emphasising the importance of appropriate surface treatments where marble is subjected to heavy use, as in hotels and cruise ships. To preserve marble's timeless beauty, it needs to be treated for protection against staining and degradation by impurities and/or humidity, and to prevent slipperiness in reception areas, showers and humid areas such as bathrooms, spas, and pool surrounds.
View all articles