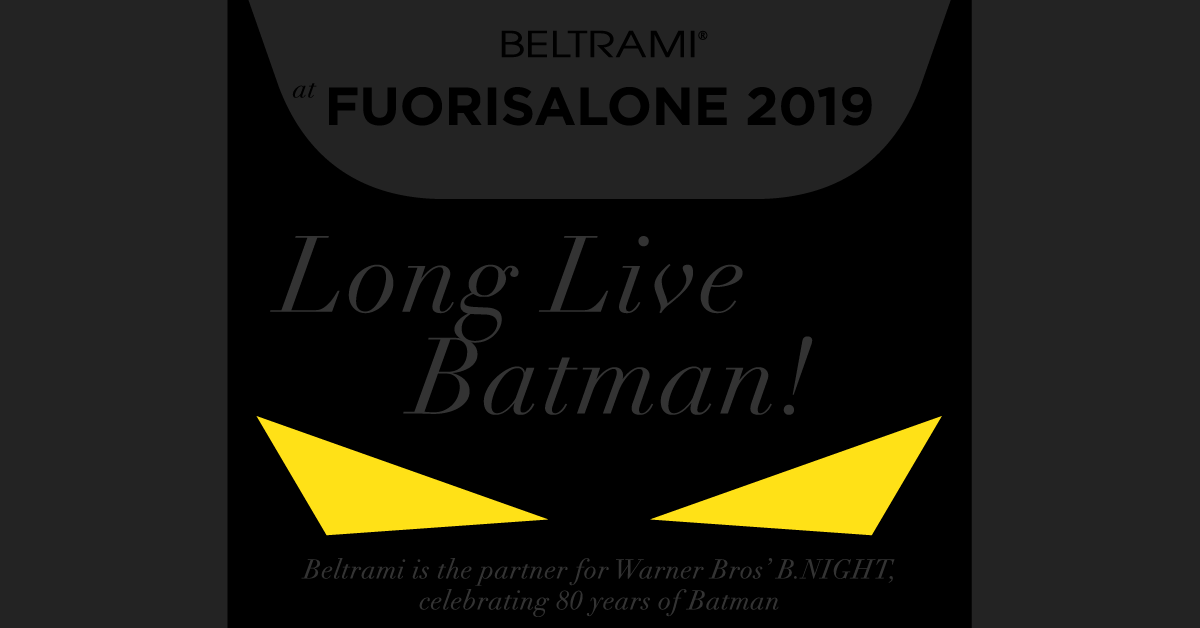 To celebrate the 80th birthday of the legendary Batman, Warner Bros will be holding a spectacular event: "The B.NIGHT, Long Live Batman" at the Teatro Manzoni in Milan.
For the event, "The B.NIGHT, Long Live Batman", the architect Fabio Rotella took on the "Batman's Mansion" project, a concept apartment for Batman. This fantastical project brings together a selection of furniture and accessories tailor-made for the occasion by some of the leading design brands, all carefully curated by Fabio Rotella, a globally-renowned architect and designer.
Beltrami was chosen to create and tailor the bath linen for this unique space, all in absolute black. Tailored for a unique client, even the bathrobe was designed specifically to mark the birthday of one of the most beloved superheroes of all time. The black table sets, made from Beltrami's Autentica Fibra di Legno fabric, provide the finishing touch – as silky and light as the cloak of the legendary Batman himself, brought to life in 1939 by the pencil of Bob Kane and Bill Finger.
View all articles