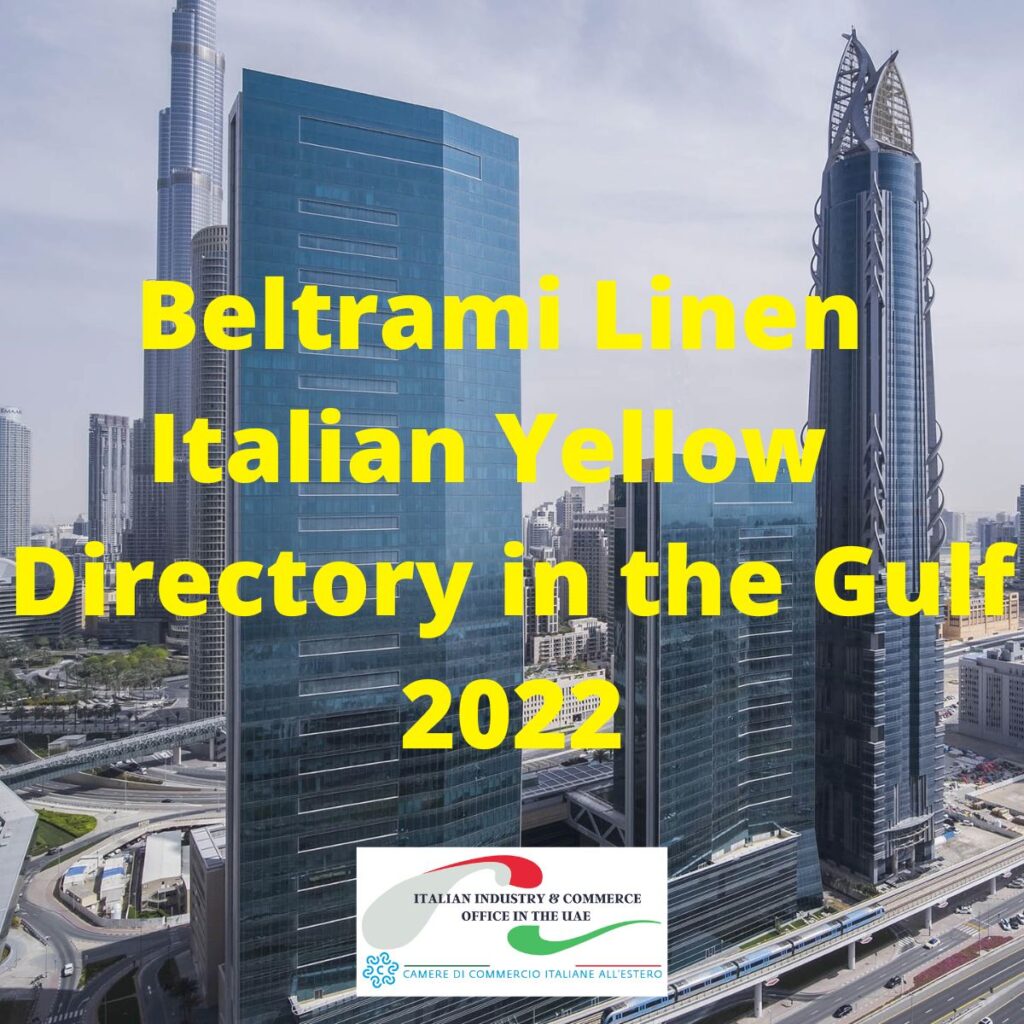 We are proud to announce our participation in the Italian Yellow Directory in the Gulf 2022 project, selected among the spokespeople of Made in Italy excellence in the world.
The project is entirely managed by the Italian Industry & Commerce Office in the UAE in the UAE based in Dubai and has been operational from 30 June. It aims to provide participating companies with a physical presence on site – office and commercial contact person always on the spot who acts on their behalf – and a dedicated web portal support, designed as a real marketplace where supply and demand can meet.
A valuable chance for business opportunities and partnership building in which Beltrami Linen will be present for a year.
View all articles