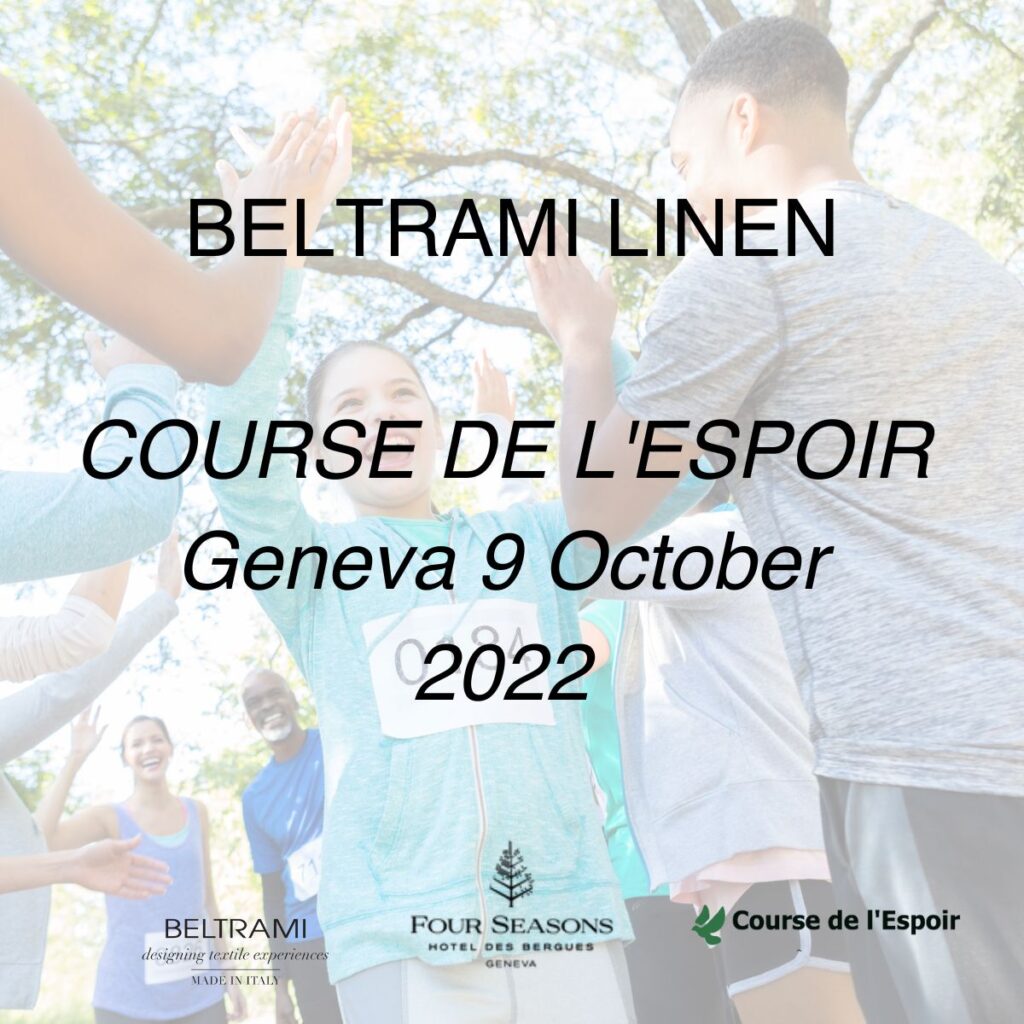 At Beltrami Linen, we have always put humanity at the center of our values, which is why we are also committed to supporting social causes.
On the occasion of the March of Hope organized by the Ligue genevoise contre le cancer, a voluntary association, that supports the fight and research against cancer, we are pleased to announce that we will be sponsoring the event together with Four Seasons Hotel des Bergues to be held on October 9, 2022 in Geneva at Ile Rousseau, in the city center, from 8:00 am to 12:00 pm.
The idea for the March was born in honor of Terry Fox, a young cancer patient, who crossed Canada from east to west in 1981 to raise awareness of the disease and raise funds for cancer research; a cause taken to heart by Mr. Sharp, founder of the Four Seasons Group, who thus decided to support Terry by organizing an annual run.
View all articles