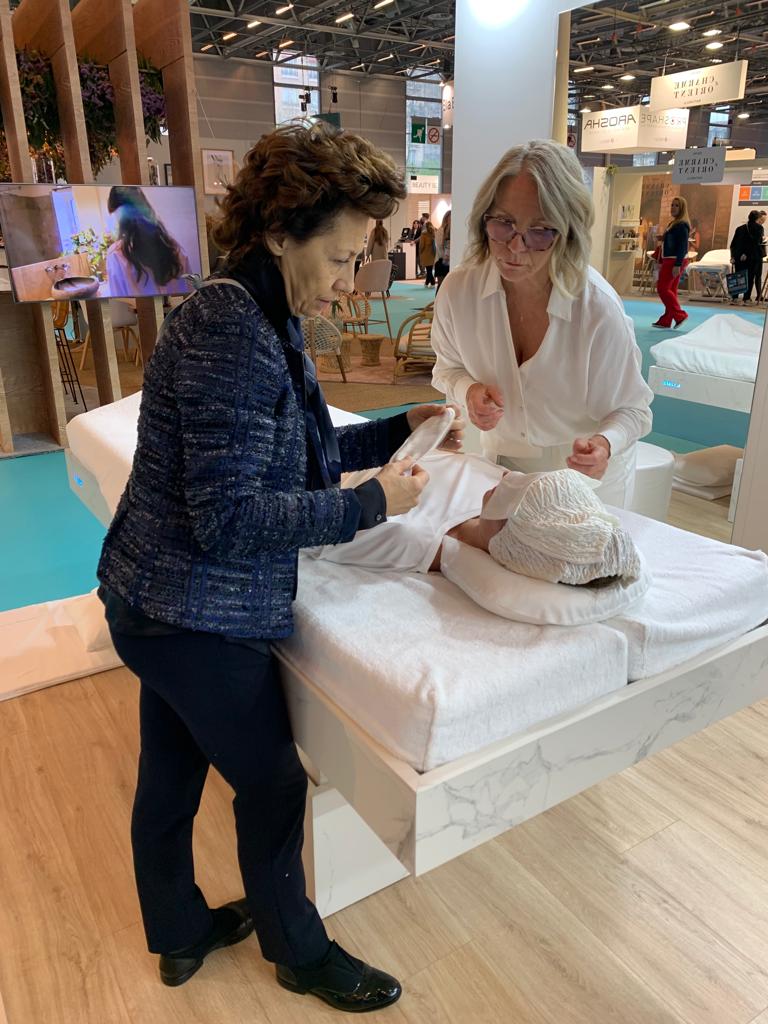 Attention to detail and beauty as inspiration: a combination encapsulating the essence of our bespoke luxury linens specially designed for the SPA & Wellness world.
This edition of Congrès International Esthétique & Spa has been incredible and more than ever an unmissable event for sector professionals, whose feedback on our proposals and our signature collection Autentica Fibra di Legno Beltrami Linen was great.
Thank you very much to Claire LIEBBE –  SPA consultant, treatment designer and trainer, who performed her exclusive customised treatment demonstrations. Working with her was a privilege and a pleasure! Thanks to our special guest CODE Luxury Spa Furniture, too, whose design massage beds represent an innovative approach, where functionality meets aesthetics .
Looking forward to the next appointment! ✨
View all articles