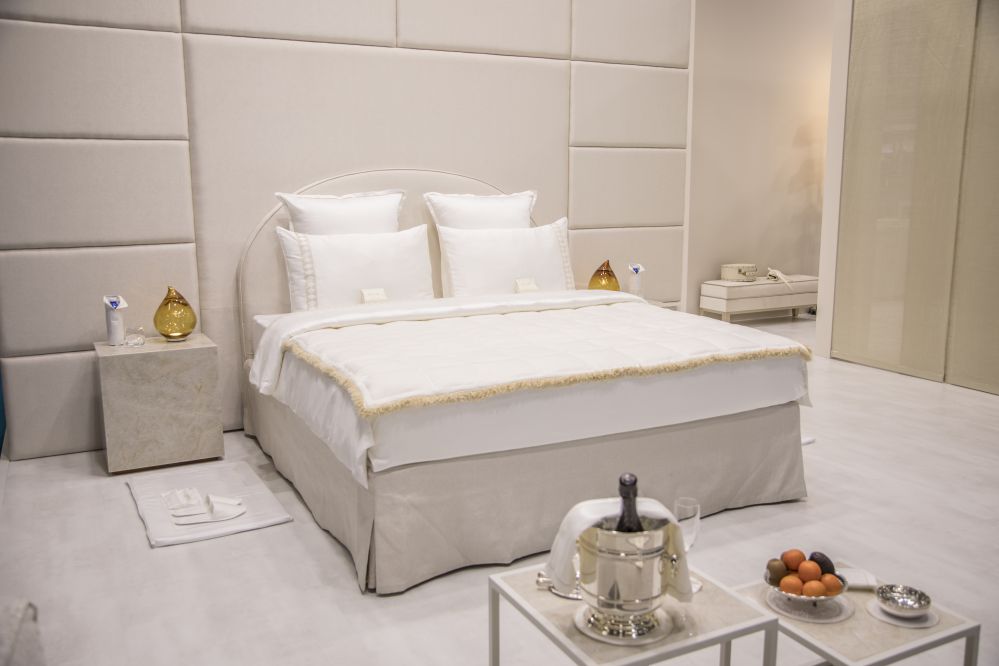 To create an atmosphere that brings out the best in a space in a truly unique way, Purho conceives and models precious objects with the skill of the master glass blowers of Murano. The Suite creates a unique atmosphere with the precious value of Purho objects, that add a touch of class to any environment.
Here below you can read the interview with Andrea Dotto, CEO and Founder at Purho, one of the companies that collaborated with Beltrami on the Suite project.
Is It true that Purho has developed collections designed for a wide range of environments including living rooms, bedrooms, kitchens and bathrooms?
Purho has a collection that can adapt to different environments, just as we offer different colour options. Colour is a particular feature of Murano glass. Moreover, we are focusing increasingly on a "tailor-made" approach, using glass and fabrics together. This makes it possible to produce objects, accessories and lamps to complement any type of environment. Items can be made in a range of shapes and colours to add distinction to a furnished area.
Glass is a dynamic and highly variable material. How does it adapt to the different needs of clients?
The ability and skill of master glassmakers make various solutions possible, with products in sizes and shapes that meet each client's needs. We can create objects and lamps of different sizes and in a variety of colours, so that a client's requirements are always met. We can create bespoke chandeliers and suggest various solutions to match the client's plans.
We are limited to some extent in not employing industrial production methods, but the advantage of craft production is adaptability.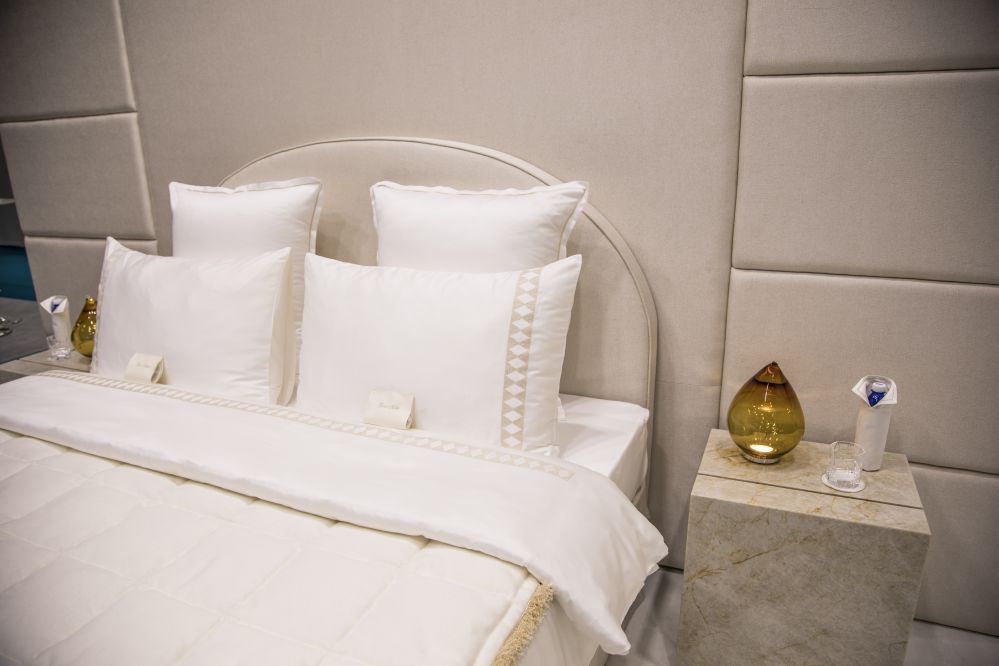 What are the objects and values that distinguish Purho from traditional glassware producers in the Venice Lagoon?
Purho was formed with the idea of producing a contemporary collection based on the venerable tradition of Murano glassware, but reinterpreting its classic theme in a modern key. The designers we work with have developed products with a fresh new emotional appeal.
The Kastle collection makes very modern use of geometric forms, and the new Magus lamp is a unique, winning combination of glass, brass and rich velvets. Our objective is to create a limited-edition collection of objects and accessories, enabling clients to acquire unique and valuable pieces.
View all articles